Casablanca Mohammed V International Airport - Casablanca Airport (CMN)
Find the most important information about Casablanca Mohammed V International Airport: Flights (Departures, Arrivals), Parking, Car Rental, Hotels near the airport and other information about Casablanca Airport (CMN). Plan your travel to CMN Airport with the information provided in this guide. Check Casablanca Travel Guide at Bautrip for more information about Casablanca.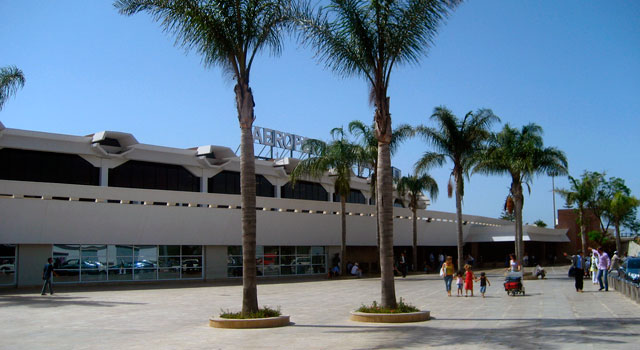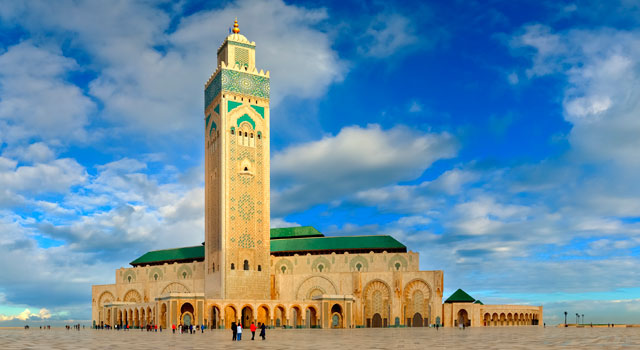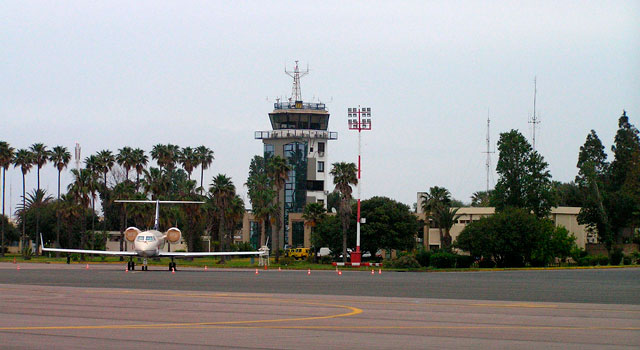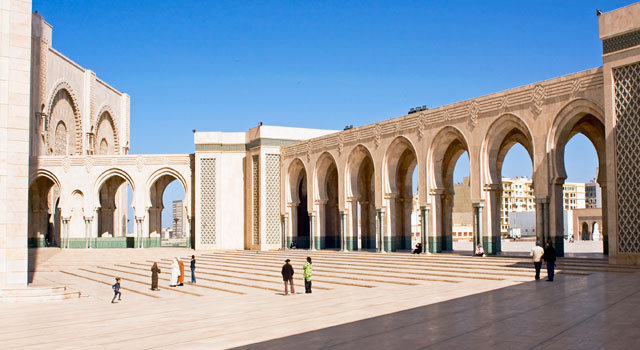 Mohammed V International Airport (IATA: CMN, ICAO: GMMN) (French: Aéroport International Mohammed V) is an international airport located in Nouasseur, a suburb 30 km south-east of Casablanca, in Morocco.
It is the main hub for the national carrier Royal Air Maroc and Air Arabia Maroc and Royal Air Maroc Express. In Africa, Casablanca airport is between the five busiest airports in the continent.
Casablanca Airport is named after the late Sultan: Mohammed V of Morocco.
During 2022, Casablanca Airport registered a total of 7,637,643 passengers.
There are two operative terminals in Casablanca airport: Terminal 1 and Terminal 2. Terminal 3 is currently out of service.

Terminal 1: Terminal 1 handles arrivals/departures from national and international flights.
See more information

Terminal 2: Terminal 2 serves exclusively international flights.
See more information

Terminal 3: Terminal 3 is out of service.
At Casablanca Airport passengers will find the following services:


- ATMs
- Banking facilities
- Baggage Trolleys
- Currency exchange
- Toilets
- Post office
- Information desk
- Telephones
- Food, drink and retail concessions
- Duty-free outlets
- 24-hour medical centre
- Pharmacy
About Casablanca
Casablanca is Morocco's biggest city. There is a very important port too. Located fronting Atlantic Ocean. It is a really important industrial and economic hub in the country, apart of being a city full of history.
Art in the city is a mix between European art deco and Moorish, as Casablanca was a French colony.


Hassan II mosque is one of the most famous sights in the city. It was completed in 1993. Another interesting sites to visit while in the city are: Marche Central, Rick Cafe, Mohammed V Square, among others. And don't forget to try its amazing cuisine.
See the transportation options to and from Casablanca Airport:

Train: Casablanca Airport is served by ONCF public transport company with a frequency of a train per hour. The station is located in the basement (arrivals) of Terminal 1.
See more information

Bus: There are no buses available at Casablanca Airport.
See more information

Taxi: The fare to Casablanca is approximately MAD 280 (USD 30.00).
See more information

Car Rental: Casablanca Airport is well equipped with car rental counters within its facilities. Want to rent a car prior your arrival at CMN Airport? Use our search engine.
See more information
Contact
Address:
Casa-Oasis,
Nouasseur, 8101
Casablanca
MOROCCO

Telephone:
+212 5225-39040

Call centre:
+212 080 1000 224 / 22 43 5858

Email:
a.lahkim@onda.ma